Error:
You may see the following error when trying to link to a library via the mobile app on an Android device: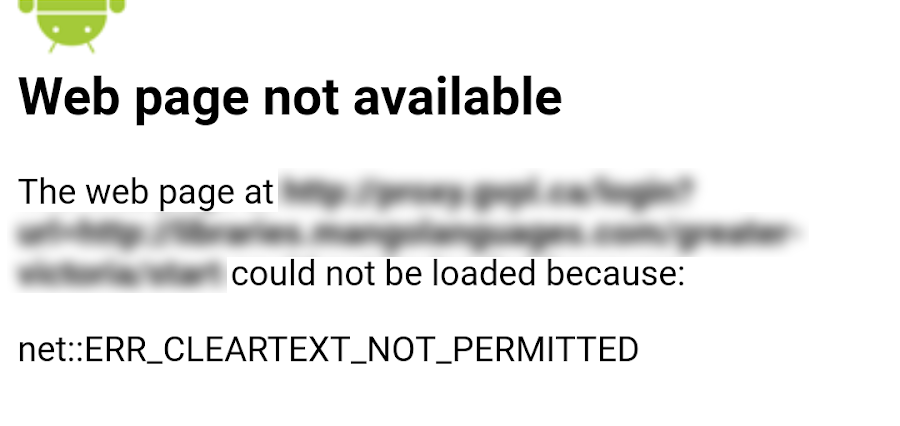 This error message is related to the way Android devices handle unsecured HTTP links using an in-app browser. This is not an issue with Mango. We recommend letting your library know they need to update their link to use HTTPS instead of HTTP.
Solution:
In order to get around this error, go to mangolanguages.com on your device and link your Mango profile to your library there. You can do this by following the instructions HERE, or by clicking on this link:
https://learn.mangolanguages.com/link
After you have linked your profile to your library, return to the Mango app, and log back in. You'll be all set to go!