Holiday promo codes* are only valid for All Languages, annual/yearly subscriptions. Since annual subscriptions are not available in the mobile apps, you will only be able to use promo codes in a browser. So, even if you are using a mobile device (smartphone or tablet), you'll need to start the subscription by going to mangolanguages.com. After the subscription is started, and the promo code has been entered, then you can "Log In" to the mobile app and use your subscription there.
Note: all annual subscriptions must be managed through our website mangolanguages.com. To learn more about subscription management, click HERE.
Here's how to use a promo code:
1. Create your profile by going to mangolanguages.com and clicking "Sign Up". Follow the on-screen prompts to complete the sign-up process.
2. Select the language you'd like to start with. You will be able to switch between the language courses after you've started the subscription.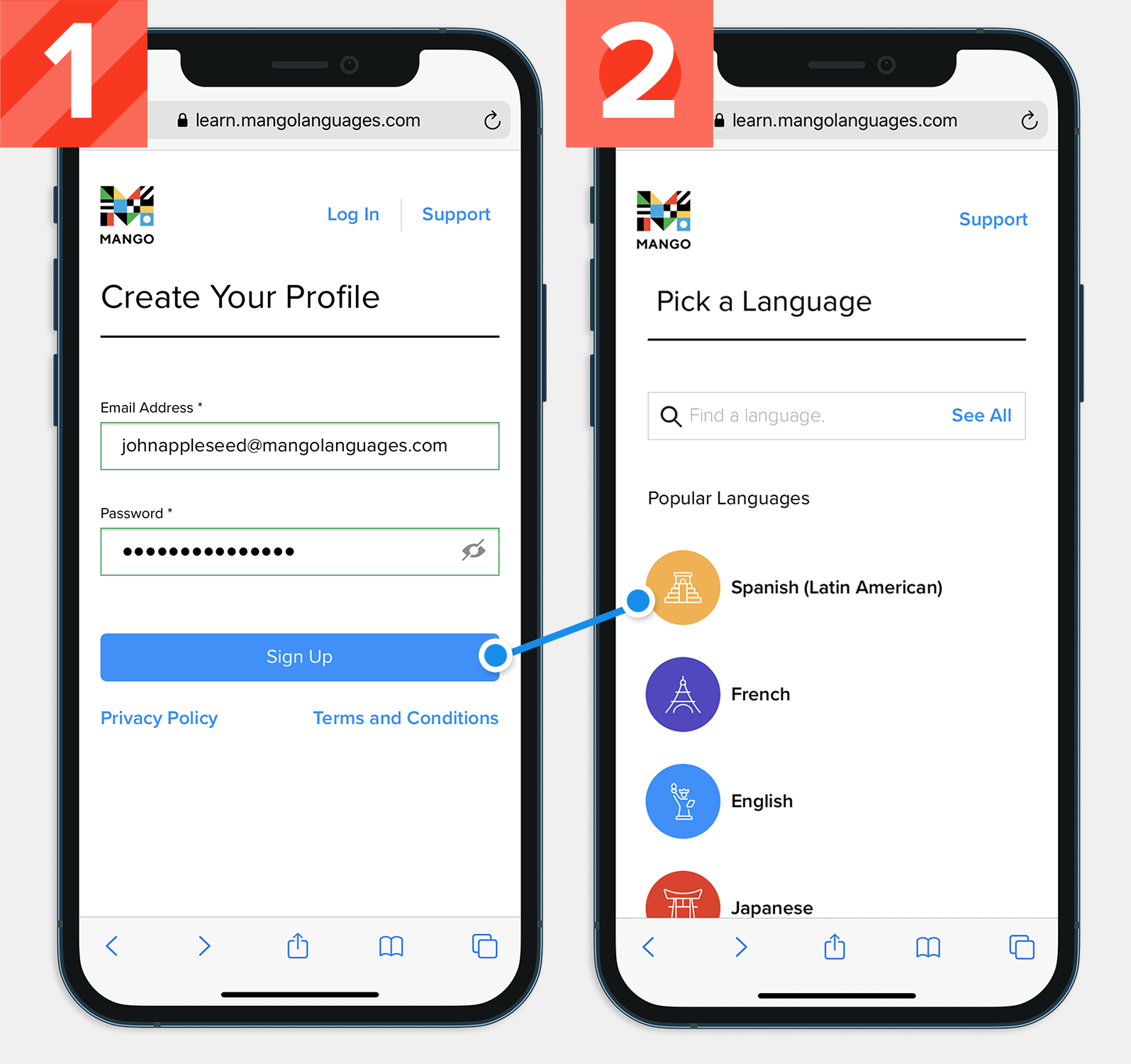 3. Choose the All Languages subscription. The holiday promo codes are only valid for All Languages, annual/yearly subscriptions.
4. Enter your payment information and your promo code. NOTE: the promo codes only work for annual subscriptions.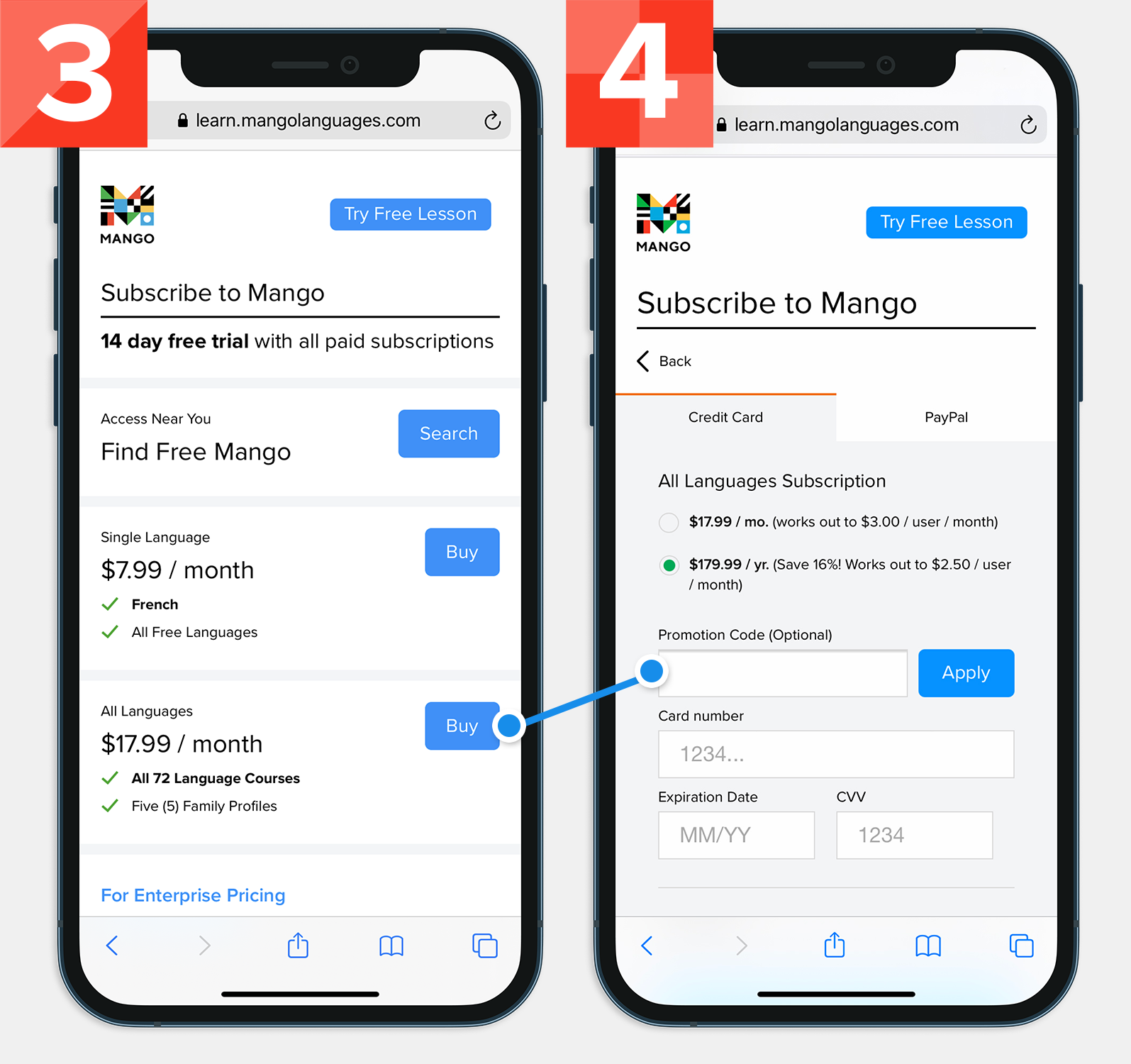 5. Finish the subscription process and start your learning adventure!
Disclaimer: *Offer valid only on New Mango Languages Yearly Annual All Languages
Subscription via mangolangages.com (not valid on App Store or Google Play purchases).
Limit one per customer. This offer is not redeemable for cash or gift cards, nor is it valid
toward previous purchases. Not valid with any other offers. Void if altered, copied,
transferred, auctioned or sold. Expires January 31, 2021.